The following links are to ministries run by members of The First International Church Of The Web. If you're a member with a ministry and you'd like a link posted here, just contact Brother Dave.


---
Truth Ministries
Rev. Ace Johnson

Saint Luke Church of Salvation
Rev. Harry Bush

...WHITE STONE...
Rev. Gary Daniel Roley, D.D.

Andrew Angel's Online Ministry
Rev. Andrew R. Angel

Christian At Large Ministries
Pastor Mike Baker

Peace Forever Evangelical Christian Church
Rev. Dr. Gregory A. Helle, Pastor

Lamb Ministries
Rev. Steve Maples

Revealing Word Ministries
Rev. Ruben Gonzales

True Life Ministries
Pastor David Moore

Care Center Corner
Rev. Lois Wiederhoeft

Shadow Of The Almighty Ministries
Rev. Ernest G. Jobe

Graciousness Ministries
Rev. Pamela R. Staver

Grace of God Ministry
Rev. Kirt D. Emery

Dooley's Treasure Chest
Rev. Dan W. Dooley

Servants of the Good Shepherd
Rev. Charles Klughart

Christ's Kingdom Online Church
Pastor Rich Anderson

The Body of Christ Church Online
Rev. Dr. Hoyt W. Noel Jr., B.A.Min, Th.M,D.D.

The Voice Of Faith
Rev. Daniel T. Rideout

FulGospel Bible Ministries
Dr Elijah Fulcher III


Dumouchel Faith Christian Ministries
Rev. Christopher B. Dumouchel

On The Road Ministries
Rev. Ralph W. (Bill) Barnes

Crossroads Healing Ministries Of Wilmington
Rev.Jake W.Harmon D.D. Pastor.


The Joseph Foundation
Minister Joseph Ruggiero

Christian Information Service On-Line Outreach Church
Rev. Charles Gleason

Christ Charismatic Liturgical Church
Rev. Trimelda C. McDaniels

Cross Connection Ministries
Rev. Linda M. Brown

First Christian Church @ Home
Rev. Michael N. Laperche

Daniel Storrs Renewal Ministries, Inc.
Pastor Daniel C. Storrs

Redeemed By His Blood Web Ministries
Rev. Joe Acosta

The Haven Of Peace Virtual Church of Christ
Rev. Glenda A. Kelly

Christian At Large Ministries
Pastor Mike Baker

The Master's House
Dr. Robert M. Wilbur

Generation Prophecy Ministries
Rev. Dr. Robert W. Kirby

Our Fellowship
Rev. Jack Porcello Ph.D.

New Testament Church
Rev. Paul J. Hulzebos

Treasure The Moment Ministries
Rev. James Parrott, Jr., Pastor


New Life Christian Ministries
Evg. John Stewart, Pastor

Faith International Ministry On-Line
Rev. Joseph Wooden, Pastor

St. George Evangelical Christian Church
Rev. Dale Veach's Evangelical ministry.


New Life On-Line Ministries
Rev. Brian Goodacre's online ministry.

Walk In The Light
Pastored by Pastor Frank Morrison.

Cyber-Space Ministries
The web-based ministry of Jerry Piatt.

A Christian Counselor
Rev. Dr. Trudy Veerman's Christian counseling ministry.

Tidewater Campmeeting Association
Rev. Barry L. Jenkins' Ministry

Christian Life Magazine
Pastor Tim maintains this 4 Star site.

Decision Time Ministries
Rev. Alan S. Panek maintains this internet ministry.

Lester Elmore Ministries - Online
Brother Lester's internet outreach ministry.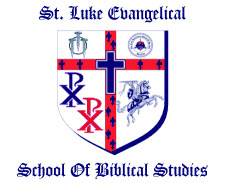 Cyber Church Of The Web
A web-based church led by Rev. Frank Hartley.


The Bread Of Life Church Of The Web
An online church pastored by Rev. Margaret Cox.

Return To The First International Church Of The Web